A Digital Marketing Strategy can be defined, structured and delivered in a number of ways. It has to be relevant and custom built for the business it sits within, whilst striving for integration across the wider media/marketing function.
Below, I'll be providing a basic four point structure to get you started on your journey to defining your strategy and how/why you should be digging into certain areas. They may seem self explanatory at first, but each pillar has a significant amount of depth that can be explored.
Before we get started, there are a few house rules to follow when constructing your Strategy.
Be ruthless. Don't go overboard with detail. The detail will come later when moving this strategy into delivery. Set out what you're trying to achieve at the very beginning and ladder the pillars back to the direction you need to go in to hit your overarching objective.

A strategy is a "plan of action" to achieve a long term aim. It's not a plan of how everything will be rolled out into delivery. You must ensure there's a separation between the two. Don't start talking at a channel level, keep it broad. Do make sure you talk about the "how" you're going to get there.

Keep integration at the back of your mind throughout. You're building a strategy for an overall outcome, but this strategy will live and die with the relationships that you require to make it happen. It must keep in mind the other areas of Marketing within your/departments remit and know the key areas of collaboration and overlap.
Now we've got those out of the way, let's get started by getting an overview of the key four pillars we'll be delving into. We can split them down into distinct quadrants with one key question attached to each. This question will be enough to get the thoughts flowing, but try to begin by simply asking "what am I already doing in this arena?", "what do I want to be doing in this arena" and finally, "what do I need to make sure happens in order for that vision to be realised".
By taking this three step outlook, you'll be starting to sketch out the bones of where you're really going to take this vision. To help you along the way, let's start looking into the detail of each one.
Audiences & Data.
A good Digital Marketing Strategy is powered by great data. It can be a mixture of yours (1st party), 2nd party (data that belongs to someone else, that you're utilising) and 3rd party data (data gathered by someone other than who you're buying it from).
That data needs to be segmented by you, pushed to platform and then utilised to communicate to those existing customers of yours – or find others who look similar to those you already have.
You want to think about:
Structure: How are we structuring our audience targeting and where are we using 1p/2p/3p data across our ecosystem?
Consistency: Is this approach being used consistently across our media mix, or, do we have some areas that are doing one thing and others doing another. Does Paid Search target in-market audiences that are completely different to your Paid Social interest audience targeting for example? If performance reflects positive results, then fine, but worthy of investigation.
Reliability: How are these data sets being measured and how is their reliability (and match rate %) being assessed on an ongoing basis? If you keep stacking on new audiences without measuring effectiveness, it becomes a useless endeavour as you'll never know what works and what doesn't work.
Pipeline: How quick are you able to activate an audience? Is the data easily available and pushed into platform? – This one heavily links to those relationships I mentioned and technology, in equal measure.
Scientific Advancement: Data Science and its links to media have only really started to come to fruition from an activation perspective, over the past 3 years. Having the capability to scientifically assess things like customer propensity to purchase / engage or predicted value based on factors, can help media targeted to no end – are there any future views you could develop here?
Future proofing: A crucial element to data and audiences is your capability to activate in future. See the future of the cookie here and partners live Liveramp, ID5, LiveIntent, Google's FLoC etc who are trying to solve this equation so that you're able to activate that 1st party data of yours. Privacy is a real consideration for modern day marketers and ensuring we do right by the user, customer and company is paramount. Developing privacy centric alternative methods of identity will be a surefire element to ensure you cover off with your future vision for the next 5 years at least.
2. Technology.
Technology, as you know, allows us to realise these big dreams we have around data activation, creative production, audience targeting, measurement – pretty much every area of Digital Marketing depends on it. So it's no shock that Technology (or MarTech) is a key factor for us here. This quadrant seems to suffer from shiny new object syndrome, more than others, as the prospective businesses pitching to become part of your Trusted Media Partners list grows every year. Focus is an absolute priority and going back to our "be ruthless" point at the beginning – if there's one area to keep that in mind, it's this one.
You want to think about:
Partners: Platform & Activation partners, Measurement partners, Creative Partners, Data Partners, Website Analytics & Testing Partners – there are so many of them. I recommend spending some time defining your partner list for each of these areas and grading their use. Ask yourself this question, and be honest. "Is this partner driving a direct outcome for our brand and if so, what is it?". If you (or anyone in your team) can't answer that question then it's up to you to take the next steps.
The Partners consideration is so important because there are so many of them. Outside of direct ROI you've got to think about service, the relationship, value add elements you receive, their understanding of your business and where they're going as a company. All of this combines for a fairly complex ecosystem, but the key question above still stands.
Customer Experience: We all know that customer journey's are multi-channel and multi-touch in their nature. But how are you looking to make it easier for the customer to engage with your brand? This is what technology is all about – optimising the stepping stones that customers interact with in order to provide a better experience. What are your ambitions here for in-home assistants, wearable tech, VR adoption, or non-linear TV? How are you making this journey better through technology?
Things go wrong: How quickly are you able to make a fix to tagging / pixels / events / in-platform problems? If this is something that takes weeks to fix, you're losing valuable time and wasting media investment. These issues should have a priority flow that allows them to circumvent the usual long term technology planning and have ring-fenced support that's on hand to identify and mend anything that needs fixing – how good are you at that?
3. Measurement.
Check out another piece I've written on this called The Three Tiers of Digital Media Measurement. This will give you my view on segmenting things like research studies, incrementality testing, econometrics or just plain media performance dash-boarding into one concise concept.
Essentially, all of our 4 pillars rely on some kind of Measurement and if there's no current methodology in place for benchmarking success or failure – you're continuing to walk blindfolded through a Media landscape which is full of potential inefficiencies. These can concoct a pretty nasty dent in your media budget if left un-interrogated.
I won't labour this Measurement point outside of my article above – but know that you should take a performance mentality with all elements of Media. Hypothesise, define the methodology, deliver the test under logical parameters that are consistent and present the findings. This includes your Creative performance, incremental audience value and what your technology is driving.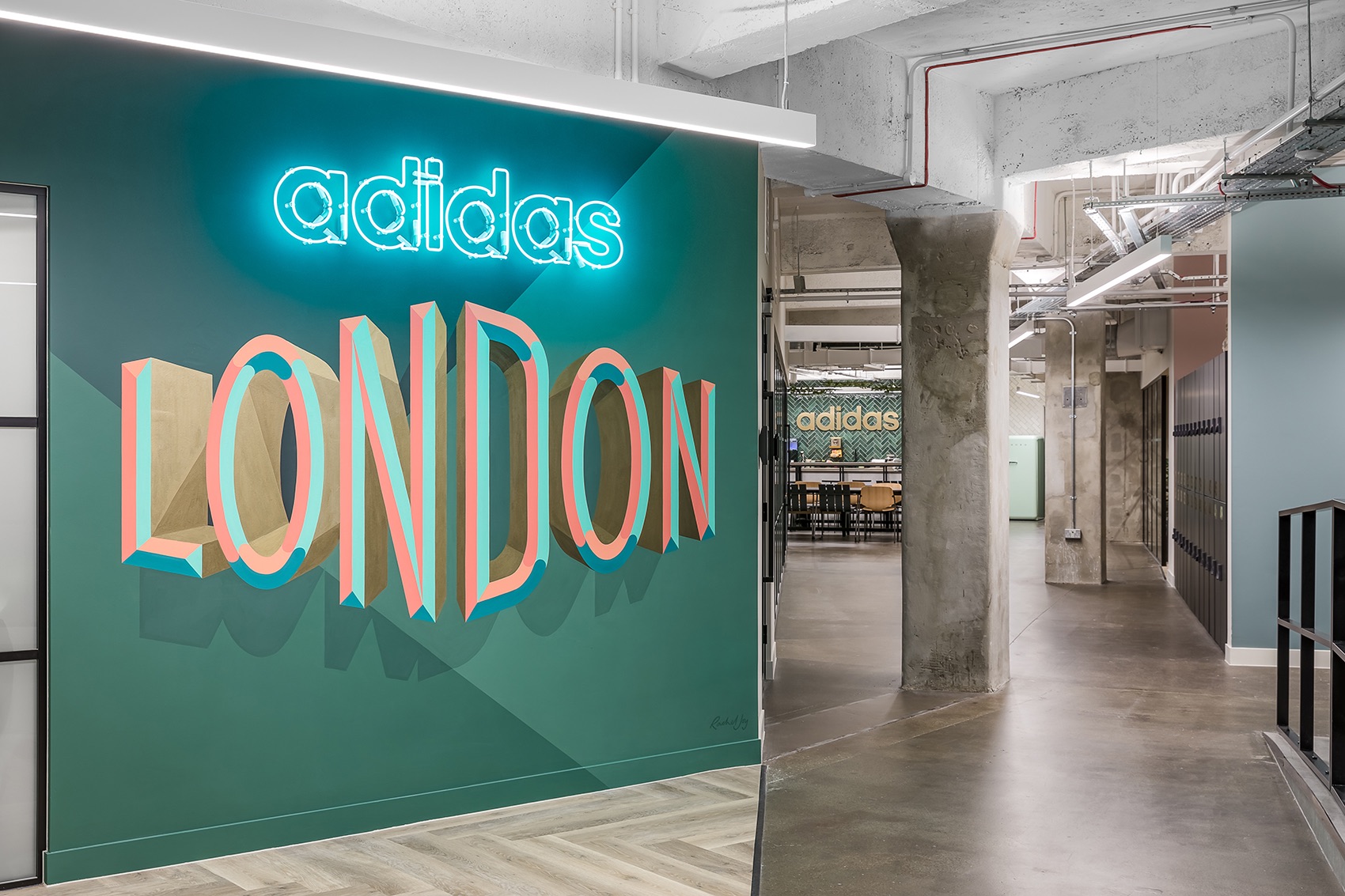 4. Creative.
This should probably read "digital first" creative so there's a real stipulation between the two. We often sacrifice creative for speed or view digital as just another area to activate creative that's been produced for other means. A cardinal avenue to really be exploring here is just that – is our creative digital first and is it created specifically with the ecosystem, platforms, formats and placements in which it will be served to the customer.
You want to think about:
Testing: Creative / multi-variate testing needs to form a large part of that feedback loop you're providing to the source of your creative production so that future creative is informed by what worked/didn't. Is this something you're doing enough of at the moment?
Speed to platform: How quickly are you able to ideate, create and get the assets on platform? Is this an optimal time frame or does it often leave you wanting to get creative quicker? – What's the vision to achieve this efficiency increase?
Feeds: Dynamic feeds, product catalogues – how are you currently using these and are you able to successfully pull dynamic information from site into creative via an API? These often have significantly higher engagement/CTR% than other non-personalised forms of creative, so need attention if they haven't been given any.
Quality / Fit for purpose: If we're talking YouTube Bumper ads for a 5 second non-skippable, are the creative assets bespoke for this format? Does the emotion spike early on to grab attention vs. a TV ad that builds towards a climax? For Snapchat and Instagram, how are you using stories vs. what you're doing in-feed? Earlier on we agreed to not talk in-channel, but it's important here to really grade the level of creative quality you're producing and activating – as you define this vision for the future. Poor creative can hurt ROI considerably and if we think that an average user sees between 4,000 and 10,000 ads per day – yours better stand out.
__
Throughout the above, I've provided the four key focus areas you should use to build your strategy. They are the cornerstones of what you'll come to define as your vision over the next 2-3 years and will allow you to really assess your current capabilities vs. where you need to get to.
Following this assessment / future definition, you should look to tie tangible deliverables for how you're going to deliver this strategy. You should think about those key stakeholders you'll need to make it happen, performance and budget stretch, headcount, skills – everything. Then distill it down into a concise, easily communicated view.
That's all for this one, I hope you enjoyed reading through the four key pillars of Digital Marketing Strategy. Remember to shoot me a message if you have any questions, thoughts or feedback on the above.
Neil Jones.